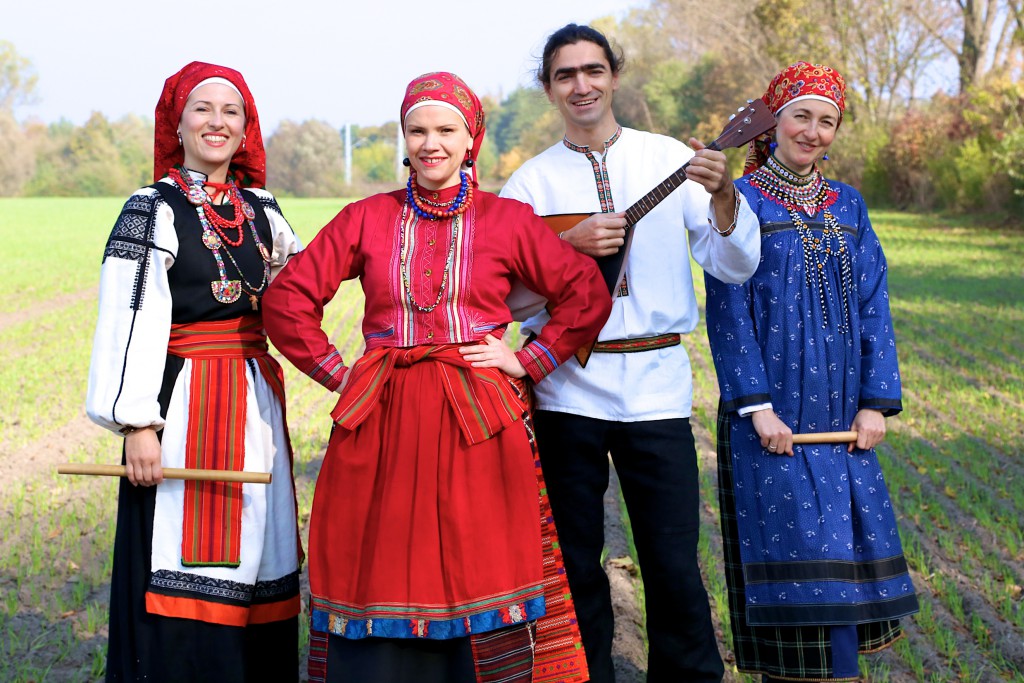 Do you want to experience the energy and enchanting beauty of russian folk songs? The century-old chants will take you away on a journey through time in to the life of an old russian village and in to the deepneth of russian soul. The Musicians of the vocal Ensemble LEPOTA revive ancient allmost forgotten songs to a new life.
Lepota was founded in October 2010 in Berlin by its artistic director Elena Mironova as a vocal and instrumental ensemble for russian folk music. The Ensemble consists of four musicians and singers from Russia, who have been studying traditional russian culture for many years: Elena Mironova, Olga Forschner, Anna Chernyshova-Tietze und Artur Stoll. LEPOTA performs folk music and dance in authentic village style. The Repertoire of LEPOTA contains traditional russian, white russian und ukrainian Songs, wich are in an oral improvisational tradition handed down from generation to generation.
The work of the group is based on authentic recordings of village songs and chants that they collected from archives or on trips through rural Russia. For many centuries, these folk songs were an essential component of village life in Russia and were handed down orally from one generation to the next. The last generation to have taken active part in this tradition is now over 80 years old. Many of these songs are no longer heard, not even in rural areas. The aim of the group is to preserve this unique musical culture and keep it alive in a modern, urban context.
Many of the songs in the repertoire of the ensemble were originally sung for the major holidays or festivals such as Easter or weddings. Others were customary for festivals marking the changing of the seasons, like mid-summer or thanksgiving. Some of the songs are performed «a cappella» to a dance, the others are accompanied by authentic folk instruments such as overtone flutes, russian ocarinas, balalaika and folk percussions.
LEPOTA is a creative Project based on the latest results of research by folklorists and ethnomusicologists. The singers perform the songs in the old regional dialects of Russia and appear in concert wearing magnificent traditional costumes, some of which are over 100 years old.
Ensemble LEPOTA has been present on the international scene in Europe breeding prestigious venues: World Culture Festival, Karneval der Kulturen and Performance in the big Hall of the Berliner Philharmonie.